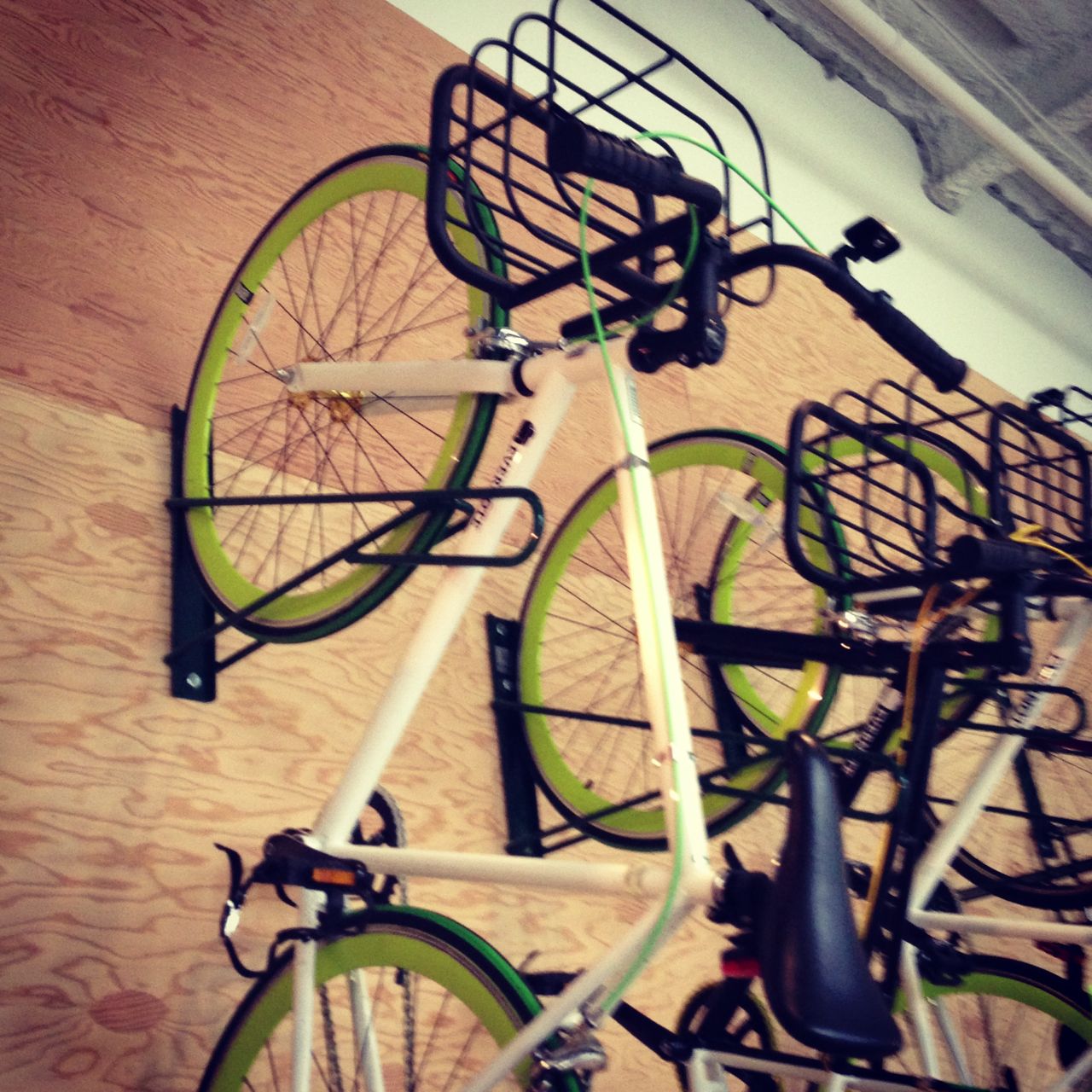 Recently the FT took a critical look at what apparently is being derided as "innovation tourism": these organized tours of company executives spending a week in Silicon Valley and hoping to bring something useful back home.
I plead guilty: Working for a media company mostly stuck in the analog world? Check. Staying for just a short week and expecting some sort of enlightenment? Check. Hitting the hard wall of reality when I got back? Check…
Still my trip to the Silicon Valley this March was enlightening, like taking a glimpse at a not so distant future. Last time I have been in the area was in 2008: Apple had not released a way to develop apps for the iPhone yet, the iPad was two years away, Android smartphones were being tested in some secret Google lab and Twitter hadn't really gone mainstream yet.
A lot has changed since! The evening I arrived, I took three cabs and two of them took my credit card with a Square-dongle attached to their smartphone. I communicated with the group I was about to meet through Twitter. Anything I wanted to find, was a tap away on my smartphone: the way to my Airbnb accomodation, great restaurants in the area with many and actually helpful reviews and finding a cab where none was around with uber.
In Switzerland I'm an avid foursquare-user, just for the fun of it. But have I ever had an actual benefit from giving my location in Switzerland to some random startup company? Not really. In the Bay Area foursquare actually works as it's supposed to: there are specials in many cafés and a department store even asks you how you enjoyed it a day after you shopped there (a little bit creepy, I agree – but then again: I decided to check in…).
you need to think about the short term because the long term implications of the digital and mobile disruption are at most a gut feeling
How is all of this relevant to my employer? Will we launch our own social-mobile-local network? No way. The most relevant and also the hardest part to bring back home is the mindset:
You don't have to figure out everything at the start. It's more important to just start and figure out the next step as you go – hard to implement within an organization that requires business plans that have to hold true all the way to Judgement Day.
In Europe and especially in Switzerland everything is built to last forever. But maybe it's ok to build a product or even a business for the short term. Definitely that's the way digital businesses work: you need to think about the short term because the long term implications are at most a feeling. Nobody knows for example how the digital disruption is going to play out for media businesses, but if we don't try, we'll never find out.
Personal freedom seems to be much more important and respected in Silicon Valley. Maybe this is why some companies go way out of the usual ways to create fancy offices with sofas, bean bags, great cafeterias, and so on: everybody should be able to work the way they like, use the tools they are most efficient with and divide their workday in the way that suits them – as long as they deliver.
Technology and design are at the core of the most successful businesses coming from Silicon Valley. Only after applying some design thinking did Airbnb turn into the success it is today and only with technology being the other driving force in product design, can you create a truly great online business.
This Silicon Valley reality is to a large extent theory in most corporate environments. So how can we bring about change? Those might be some steps to create more of a startup or Valley-feeling even in the most rusty corporate environment:
You think you have a better way of doing a certain task or an idea about developing a new business within your corporation? Start doing it at a small scale, don't ask for permission. If it works, great. Show it to others and ask for help and funding to develop it further. If it doesn't work, you'll figure it out soon enough and you won't have done any harm. Not trying would probably be worse.
Don't build everything for eternity. Start with a hack and refine it at the next iteration.
Evangelize about how important design and user experience is for any business. Make your management understand that many of the successful businesses are successful because they think about the user first. Don't be intimidated by legacy IT systems that apparently ask for some user interfaces that are impossible to understand by mere mortals (think: checkout processes, forms that need to be filled out, etc.).
Let people use the tools they feel most comfortable with. This probably means opening up IT: allow for "bring your own device" and for using cloud apps like Dropbox, Evernote (they even have a business product) and other online collaboration tools. Employees will be more efficient and creative and the IT department can focus on core infrastructure, managing the risks of 3rd party applications like the above and training people to make the best and most secure use of them.
But most of all: start taking risks and reward success as well as failure, if failure means trying something new and learning from it. Be more daring, get out of your comfort zone and build something new instead of finding all the reasons why your idea won't work anyway. Don't listen to the naysayers, go out and do. This is what we can learn from startups all over the world and especially from the Valley: go out and build something new – not trying is the worst failure of all.